Published on 14. January 2015 - 23:00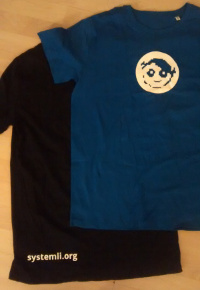 The last year is over and since our last update some time went by, too. Therefore, since time we start with the most important things. We want to say 'thank you' to all the people who have helped this year to make systemli.org possible and keep it running.
Thanks to all the amazing Organizers and Helpers for the solidarity party we had 5th of September. Your are awesome! The party was fantastic.
Thanks to the CCC and all the other donors. Your money helped us a lot.
Thanks to M/Monit, which provided us with their software for a reasonable price to make our service even more resilient.
Thanks to all the members of our collective. Every contribution to the project, no matter what kind, is extremely precious.
Read more