15/11 2020
Web Key Directory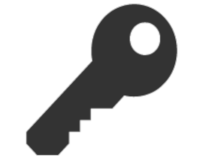 systemli.org mail users now can upload their public OpenPGP key to our Web Key Directory to make their keys discoverable by mail clients.
Finding OpenPGP keys of your communication partners is still difficult in 2020. One approach to make it easier is called OpenPGP Web Key Directory(WKD).
Your mail client will look for the key under a specific URI via HTTPS, leveraging it's security and authenticity.
To make it easier for your friends to find your public key, you can now upload it at users.systemli.org and their clients will fetch it automatically.
Please beware that you have to take care yourself of updating your key in the Web Key Directory. Also, all mail addresses except the one belonging to your account will be stripped from the key at upload.
A small catch: Right now, our solution doesn't support OpenPGP keys for your alias addresses. We hope to resolve this shortcoming this soon.
Mailboxes without ads or analysis of your emails
Online editor for collaborative documents
Open instant messaging alternative to Whatsapp and co.
Telephone and video conferencing for small groups
End-to-end encrypted messenger
Publish (encrypted) texts and add a date of expiry
Encrypted mailing lists for secure group communication
Distribute short messages during demonstrations and events
Wikis, blogs and individual website solutions
Our services at a glance