21/03 2020
New service: Jitsi Meet
About a week ago we tried to give an overview for solidarity infrastructure. A service that has been requested again and again and is important in the current situation has been Jitsi Meet. We have decided to offer this service like other leftist tech-collectives.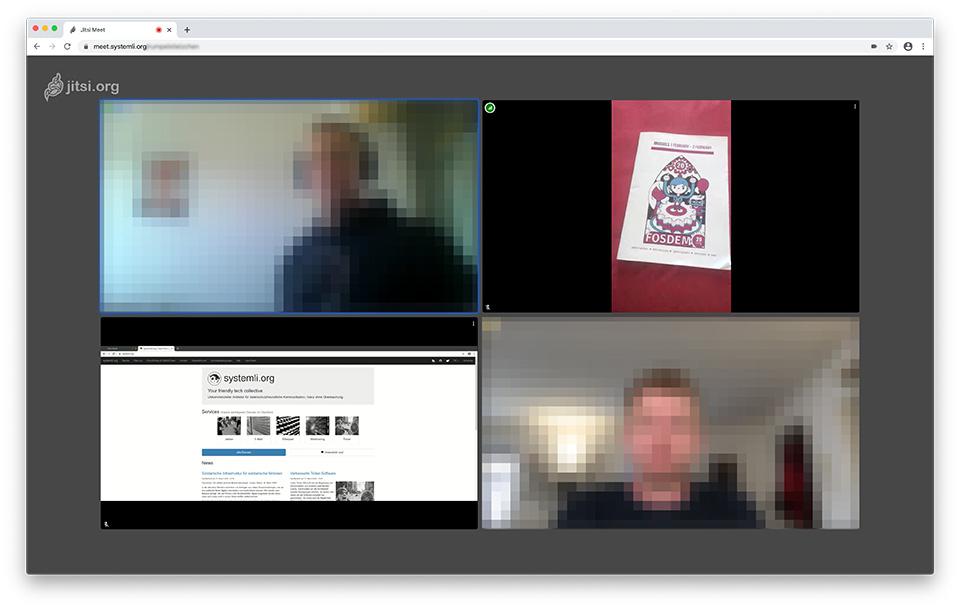 Jitsi Meet is very suitable for holding conferences in small groups (3 - 15 people). It is easy to use and a screen/window can be shared. Jitsi Meet requires a current browser (ideally Chromium) to work smoothly. It's best to start it in a private browser window and disable very restrictive plugins (e.g. NoScript) for this site.
As with every new service launch, we label it as a beta for now. This means that we are still gaining experience with it and may have to tweak the configurations.
Sync your files, contacts, calendars, and more
Mailboxes without ads or analysis of your emails
Online editor for collaborative documents
Telephone and video conferencing for small groups
End-to-end encrypted messenger
Publish (encrypted) texts and add a date of expiry
Encrypted mailing lists for secure group communication
Distribute short messages during demonstrations and events
Wikis, blogs and individual website solutions
Our services at a glance