13/03 2020
Improved ticker software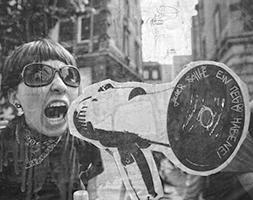 Our ticker helps you with live coverage of demonstrations and other events. This way, we want to increase the visibility of social movements. Last year we completely rewrote the software. It now offers the possibility to attach pictures and maps to messages. Furthermore it can now be run under your own domain (e.g. ticker.your-action.org).
Check out more details on our services page!
Mailboxes without ads or analysis of your emails
Online editor for collaborative documents
Open instant messaging alternative to Whatsapp and co.
Telephone and video conferencing for small groups
End-to-end encrypted messenger
Publish (encrypted) texts and add a date of expiry
Encrypted mailing lists for secure group communication
Distribute short messages during demonstrations and events
Wikis, blogs and individual website solutions
Our services at a glance